To create a frictionless
healthcare system
WE ARE THE INDUSTRY-LEADING INDEPENDENT
GATEWAY FOR THE DMEPOS COMMUNITY
Since 2005, Integra has been recognized as the thought leader on DMEPOS services. Whether you're a provider looking to work with more health plans, an insurer looking to provide broader access to your membership, or a patient searching for local, quality care you can trust, Integra provides unparalleled access to a greater network.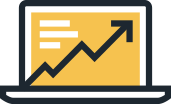 Reimagine your relationships with DMEPOS providers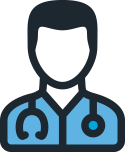 Who want to simplify their relationships with payers by reducing complexity and increasing reach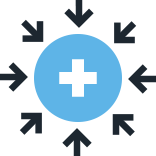 Who are looking for qualified DMEPOS providers to deliver the care you need
Meet the Team Who's
Reducing Friction in Healthcare
Our management team includes experienced leaders and industry professionals,
all dedicated to making healthcare more efficient for providers, payors and patients. Meet our leadership team.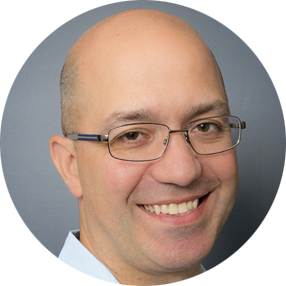 Dominic joined Integra Partners in 2016 as Chief Financial Officer and in 2019 he was appointed as Chief Executive Officer.  Prior to joining Integra, Dominic was Vice President of Finance for American Express where he held several roles of increasing responsibility. He has also Co-Founded an Information Services Start-Up CB Insights and held roles at AIG, Nexant and ABB. Dominic holds a Bachelor's degree from Manhattan College and an MBA from Fordham University Graduate School of Business.
Jay Shah joined Integra in 2018 as the Chief Financial Officer. Jay began his career in investment banking in India. He then moved to the US to get his MBA and joined American Express' Risk Management team in 2001. Over his 17 year career at American Express, Jay was the CFO of US Prepaid business, CFO of Global Real Estate and CFO of US Commercial business. In addition, Jay headed the Data and Strategy team for the US Commercial business and managed sales operations for 1,000+ sales and client management executives. Jay has a Bachelors in Commerce and Economics from University of Mumbai, is a Chartered Accountant, holds his MBA in Finance from Case University and is a CFA charter holder.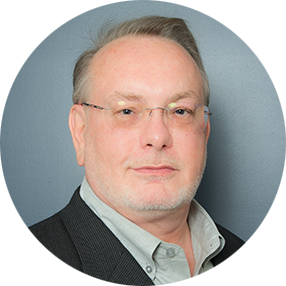 Jeff has spent the majority of his career building and leading service delivery organizations around the world. Prior to joining Integra Partners he spent three years in Jamaica serving as CEO of Tritel Services Jamaica Ltd. In this role he was responsible for leading the organization's growth and development from a start-up business with two employees to a multi-facility operation with over 2,000 team members. Previous to the Jamaica assignment, Jeff served as the Chief Operating Officer at Convey Health Solutions (a technology and service solutions provider serving Medicare Part B, C and D clients and members). Before joining Convey, Jeff was Executive Vice President, America's and Asia Pacific for Stream Global Services where he developed and led an organization consisting of 28 service centers and over 24,000 team members in locations around the world. In his role as COO at Integra Partners, Jeff is responsible for leading customer facing service delivery operations that support providers, payors and members.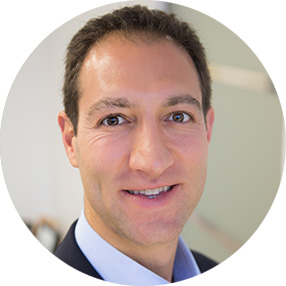 Andrew joined Integra Partners in 2011 as President, CEO and board member and in 2019 he became Integra's Senior Advisor.  Prior to joining Integra, Andrew was the managing partner of Duane Street Capital, a private investment firm. He has also held roles at Vestar Capital Partners and Goldman Sachs, & Co. Andrew has been successfully involved with numerous entrepreneurial growth companies, including Bonobos, New Media Learning, Second Time Around and Axial Markets. Andrew holds a Bachelor's degree from Emory University and an MBA from Stanford's Graduate School of Business.
Integra has received ISO 27001 certification from Schellman & Company, LLC, an ANAB and UKAS accredited Certification Body based in the United States for its information security management system (ISMS) supporting INTEGRA PARTNERS Services

Our board includes seasoned leaders from across the healthcare community.
 Take a glance at the directors and advisors behind Integra.
Tom joined Tufts Health Plan in 2007 as chief operating officer and was promoted to president and COO in 2013. He assumed the CEO position in January 2016. As the COO, he was responsible for direction and oversight of the company's three business lines, defining and implementing the company's strategic plan, and ensuring that Tufts Health Plan maintained its strong culture of quality, innovation and customer service. Tom previously served as senior vice president of medical management and specialty businesses at CIGNA HealthCare. While at CIGNA, he also served as president of its dental, pharmacy and workers' compensation businesses, and led development of its consumer-directed health care products. Prior to his career at CIGNA, Tom served in senior leadership roles at Prudential Insurance Company, including president of its western region and senior vice president of its individual insurance organization. He is a past member of the board of directors of the National Committee on Quality Assurance and currently serves as chair of the board of directors of the Alzheimer's Association of Massachusetts and New Hampshire. He is also a member of the board of directors of the Network for Excellence in Health Innovation. Tom completed the Wharton Advanced Management Program at the University of Pennsylvania and earned a B.A. from Syracuse University. He is a chartered life underwriter.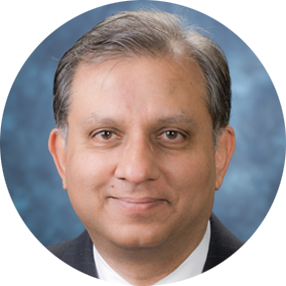 Umesh is the Senior Vice President and Chief Financial Officer of Tufts Health Plan. Prior to Tufts Health Plan, Umesh served as chief financial officer of Munich Re Health America, a leading provider of health care risk management solutions. Umesh has also served in senior leadership roles at CIGNA Corporation, including vice president of business development for the Asia/Pacific unit of CIGNA International, assistant vice president of provider and international strategy, and assistant vice president and controller of managed care operations. Mr. Kurpad began his health care career at Kaiser Permanente in California and worked on both financing and delivery of health care. Umesh earned an M.B.A. from the University of Florida and a B.S. in civil engineering from the University of Delhi, India. He completed the certified public accountant exams in California. Umesh currently serves as a board member of Care Well Urgent Care Centers and the Healthcare Financial Management Association, and is a Corporate Council Member on the Environmental League of Massachusetts. He previously served on a number of boards including Lovelace Health Systems, Health Dialog, Cairnstone, iiSi and Sterling Health Plans.

Marc is the executive vice president of commercial and government products at Tufts Health Plan.  In this role he has oversight of Tufts Health Plan's three product lines – Commercial Products, Senior Products and Public Plans – and business diversity.  Marc joined Tufts Health Plan in 2004, and has served as president of the Commercial Products division, senior vice president of health care services, vice president of provider contracting and vice president of strategy and product development. Prior to joining Tufts Health Plan, Marc worked for Deloitte Consulting, where he focused on the health insurance market. 
Marc serves on the Greater Boston Chamber of Commerce board of directors. He is the executive sponsor of Tufts Health Plan's Veterans and Military business resource group, that strives to build a diverse community for all current and former military service members and military allies while establishing an inclusive environment to help employees build a career, share experiences and become thought leaders. He earned an M.B.A from Harvard Business School and a B.A. from Duke University.
Partner with an independent network manager to gain access to more health plans and service a larger pool of patients
I am a health plan and I am interested to learn how to optimize my DMEPOS program, Email:
I am a provider and I would like to gain access to additional health plans
I AM A PATIENT AND I NEED CUSTOMER SUPPORT

Since 2005, Integra has been recognized as the thought leader on DMEPOS services. Whether you're a provider looking to work with more health plans, an insurer looking to provide smarter access to your membership, or a patient searching for local, quality care you can trust, Integra provides unparalleled access to a greater network.
©2018 Integra Partners LLC