To create a frictionless
healthcare system
WE ARE THE INDUSTRY-LEADING INDEPENDENT
GATEWAY FOR THE DMEPOS COMMUNITY
Since 2005, Integra has been recognized as the thought leader on DMEPOS services. Whether you're a provider looking to work with more health plans, an insurer looking to provide broader access to your membership, or a member searching for local, quality care you can trust, Integra provides unparalleled access to a greater network.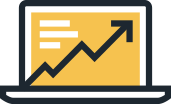 Reimagine your relationships with DMEPOS providers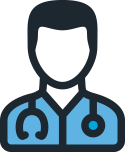 Who want to simplify their relationships with payers by reducing complexity and increasing reach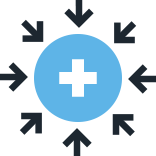 Who are looking for qualified DMEPOS providers to deliver the care you need
Meet the Team Who's
Reducing Friction in Healthcare
Our management team includes experienced leaders and industry professionals,
all dedicated to making healthcare more efficient for providers, payers and members. Meet our leadership team.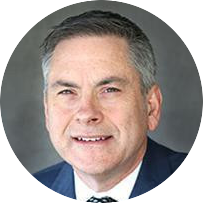 Ted joined Integra in 2019. Prior to joining Integra, Ted was the Director of Enterprise Architecture for WellCare, a leading, Medicaid and Medicare provider. Previous to WellCare, Ted held leadership roles of increasing responsibility at Blue Cross Blue Shield of Michigan and Quicken Loans. Prior to that, Ted spent 15 years Microsoft in a consulting role and as Director of Global Consulting. Ted holds a B.A. from the University of Michigan.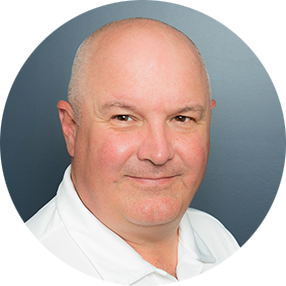 SVP, Payer Relations & Business Development
Rob joined Integra Partners in 2016. Prior to joining Integra, Rob was the Senior Vice-President of Payer Solutions at Medline Industries. Rob's primary responsibilities include national and regional payer contract negotiations, payer relationships, and program development for Medline's product lines as they relate to managed care plans. Prior to that, Rob was Co-Founder of Medical Spend Management who created a Group Purchasing Organization geared towards payers and how to effectively purchase and mange medical device and product cost. Rob's payer experience comes from his 20 years at Aetna (by way of U.S. Healthcare). Rob was responsible for managing over $2 Billion in spend and is credited with creating many new programs at Aetna that helped the company reduce its medical cost expense substantially over the years.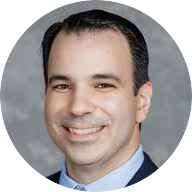 SVP, Payer Relations & Business Development
Amvrosios joined Integra in 2019.  Prior to joining Integra, Amvrosios was Vice President of Payer Sales and Account Management for Onco360, a leading, independent Specialty Pharmacy focused on cancer care.  He also served as Vice President of Marketing and Product Management for the organization.  Previous to Onco360, Amvrosios held roles of increasing responsibility at Medco Health Solutions, a leading healthcare and pharmacy services company.  Amvrosios holds a B.A. in Psychology from Rutgers College, and an M.B.A. from William Paterson University.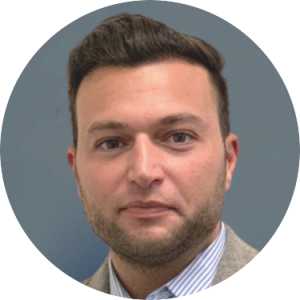 VP of Network Expansions & Partnerships
Michael Dorrie joined Integra in 2019 as the Chief of Staff. Michael began playing an integral part of increasing the effectiveness of the Sales, Implementations and Executive Leadership Team with strategies to successfully onboard new partners. In 2017, prior to joining Integra, Michael managed Business and Operations for three high performing charter schools in New York City. In 2012, he held senior roles at a mortgage firm in New York, helping scale the business as it expanded into new areas. Michael spent several years in the U.S. Army as a Non-Commissioned Officer, building and leading combat teams in both Iraq and Afghanistan. Michael also serves on the Board of Directors for a charter school network in New York City. Michael holds a B.A. in Business from Berkeley College, and an M.B.A. from Cornell University.
Our board includes seasoned leaders from across the healthcare community.
 Take a glance at the directors and advisors behind Integra.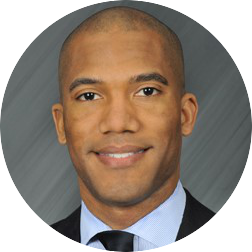 President of Government & Commercial Markets
Phil Barr is President of Government and Commercial markets. In this role, Phil has full P&L oversight for all of Point32Health's health insurance and diversified businesses. Serving 2.2 million members and representing ~$9 billion in revenue, Phil is responsible for the strategic direction and financial performance of the Commercial, Medicare, Medicaid and Individual lines of business, as well as subsidiaries Health Plans, Inc. and Integra Partners.
Prior to joining Point32Health, Phil served as the Senior Vice President & Chief Growth Officer for Gateway Health where he had full P&L responsibility for the Medicaid and Medicare lines of business. Prior to Gateway Health, Phil held leadership roles at Clover Health, CareCentrix and Aetna. Prior to Aetna, Phil worked in financial services, with roles at Liberty Mutual, American Express and Perella Weinberg Partners.
Phil holds a B.S. in Finance from Arizona State University (Barrett, The Honors College) and an M.B.A. from Harvard Business School.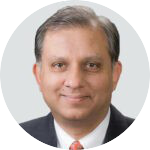 Umesh Kurpad is chief financial officer of Point32Health, with responsibility for the organization's financial management, including strategic planning and policy and overseeing all financial systems, budgeting, and controls.
Umesh previously served as chief financial officer at Tufts Health Plan and Munich Re Health America, a leading provider of health care risk management solutions. He also held senior leadership roles at CIGNA Corporation, including vice president of business development for the Asia/Pacific unit of CIGNA International, assistant vice president of provider and international strategy, and assistant vice president and controller of managed care operations. He began his career at Kaiser Permanente in California, working on both the financing and delivery of health care.
Umesh currently serves on the boards of CareWell Urgent Care and the Carroll Center for the Blind. He has served on multiple boards, including those of Lovelace Health System, Health Dialog, Cairnstone Financial, iiSi, and Sterling Health Plans. He also acted as executive sponsor of Tufts Health Plan's Parallel-Disability Advocates business resource group to promote understanding and raise awareness of people with disabilities.
He holds an MBA from the University of Florida and a B.S. in civil engineering from the University of Delhi, India. He completed the certified public accountant exams in California.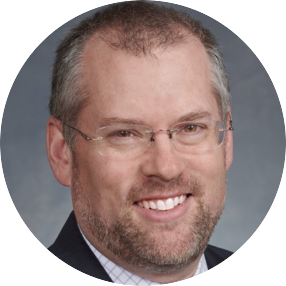 Derek is responsible for the development of enterprise-wide and business line strategies at Point32Health. He leads the company's new business and corporate development initiatives and works with the senior leadership team to evaluate options and set the company's strategic priorities. He also oversees the company's market and competitive intelligence efforts and is responsible for primary market research.
Derek also leads the company's business expansion and diversification efforts, identifying and evaluating partnership, investment, and acquisition opportunities.  In addition, Derek leads negotiations with senior leaders of potential partners and investment or acquisition prospects.
Prior to joining Tufts Health Plan in 2004 as director of product strategy, Derek was a principal with Mercer Management Consulting, now Oliver Wyman, in Washington, D.C. and Boston, where he consulted to Fortune 500 companies in the energy, telecommunications and nonprofit industries on strategic and operational issues.
Derek serves on several boards, including CarePartners of Connecticut (health plan in Connecticut), ConsejoSano (provider of health navigation services to under-served populations), and The SEED Foundation (operator of public college-preparatory boarding schools for underserved children in Washington, DC, Baltimore and Miami).
Derek earned a B.A. in economics and mathematics from Yale University.

Since 2005, Integra has been recognized as the thought leader on DMEPOS services. Whether you're a provider looking to work with more health plans, an insurer looking to provide smarter access to your membership, or a member searching for local, quality care you can trust, Integra provides unparalleled access to a greater network.
©2022 Integra Partners LLC